Diet and Exercise Plan
Don't Diet - Make a Lifestyle Change
Do you have a diet and exercise plan?
Every channel you turn to, you see the new "it" diet that you should be on. What is amazing is that what one channel is promoting the next channel is bashing.
If you search long enough you will be able to find some information online that will support just about any diet you are contemplating.
The information out there will absolutely drive you insane if you let it.
One thing is for sure, if you want to achieve that flat stomach that you desire you will need to make a nutritional change in your life.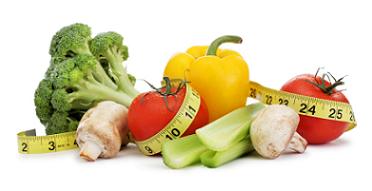 Just like in gardening, you plant the seeds then you nurture it consistently with water and other nutritional supplements. If you neglect the nurturing, your garden will not be what you envisioned.
Abs fitness is very similar and without a diet and exercise plan in place you efforts will be for nothing.
So which diet should I be on?
The answer to that will depend on who you are, and what level of fitness you are trying to accomplish. For someone that is looking to lose a significant amount of body fat they may accomplish this goal by eating right eighty percent of the time accompanied by a consistent fat burning exercise regimen.
Now if you are looking to become the next abs cover model then this may not work for you. So it is very important that you are honest with yourself when determining what your fitness goals are.
There Are No Bad Foods
Surely there are foods that are not good for you if eaten consistently. But in saying that, if choose to change your eating lifestyle for the better, then eating some of these taboo foods occasionally will not ruin you.
I chose to make a nutritional lifestyle change but to this day I still have days of the week in which I allow myself to eat some of the so called "bad foods". However, when I do I still follow a nutritional plan and I will limit the quantity of these kinds of foods even on my cheat day.
There Are No Super Foods
There is the never ending search for that one "super food" that will cure us of all diseases while keeping just thin, trim and full of energy. This one food simply does not exist. Remember what your mother always told you, "Too much of anything is not good".
If you are looking for a diet and exercise plan that is right for you then you are in the right place. Please keep coming back as I will be adding plenty of flat stomach diet plans consistently.


Exercise and Diet Plan Resources
Ideal Body Weight Chart - Do you know yours?


Return From Diet and Exercise Plan to Flat Stomach Exercises Home